Wentworth Plumbing offers quick and fast service for Restaurants in Hamilton and Burlington, Ontario. From clogged kitchen sinks to faulty toilets, our team can get you up and running fast before the dinner rush hits. If you are building a new restaurant, Wentworth Plumbing can do rough-ins and install water lines for sinks, ice machines, hot water heaters, dishwashers, pop guns, espresso machines and more.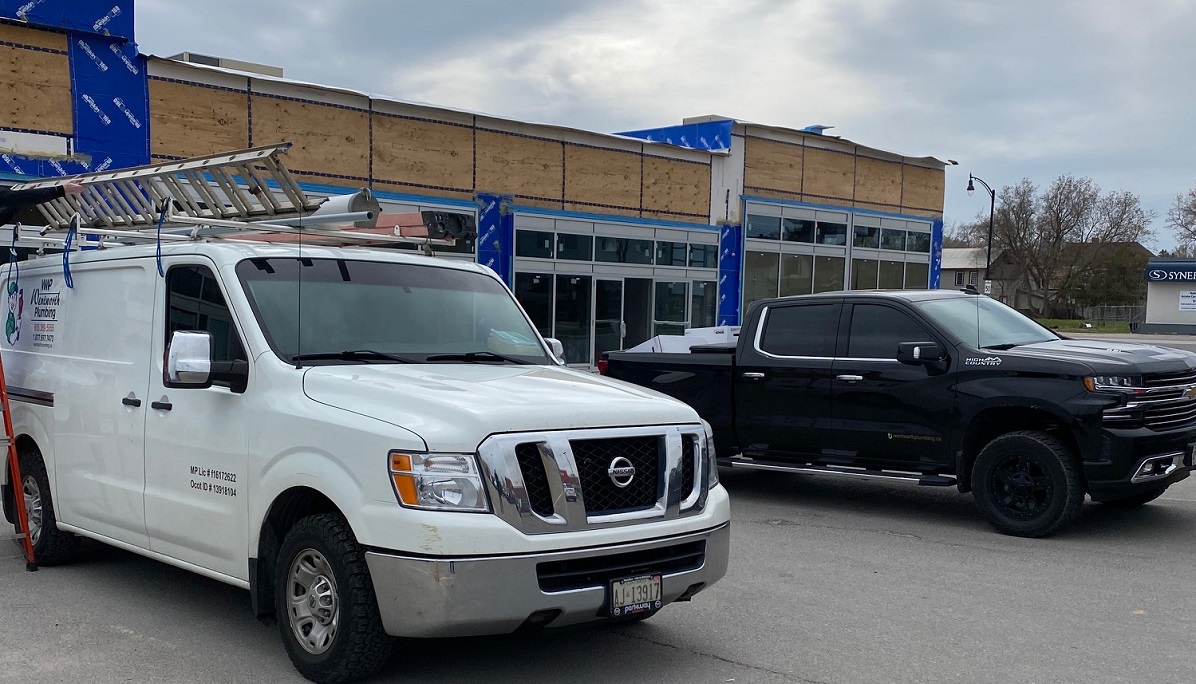 Restaurant Appliance Installation
Wentworth Plumbing can install all the commercial equipment required to run a restaurant, such as bar sinks, ice machines, handwashing stations and bathroom toilets and sinks. We also offer boiler services, commercial water filtration and backflow valve installation for your restaurant.
For new restaurants, we can install appliances from the ground up, and for older restaurants, we can repair, replace or retrofit any older appliances where needed such as leaky pipes, clogged drains or toilets. No matter what restaurant plumbing services are required, Wentworth Plumbing has the skills and experience for your restaurant plumbing needs.
Clogged Drain Repair
A lot can go wrong in a kitchen when it comes to clogged drains, especially during the busy times.  For example, during the hustle of a lunch rush, it's easy for kitchen sinks to get clogged with all sorts of things that should never go down a drain, including vegetable peelings, eggshells and bacon grease.
The dish pit is notorious for clogged sinks, particularly the area where dishes are sprayed off before heading off into the dishwasher. Teabags, coffee grounds, toothpicks and food debris can easily find their way down the drain where nasty clogs can build up.
Finally, ice stations behind your bar are another area where drainage sinks get clogged. Lemon wedges, straws, cocktail swords, beer caps, wine corks, and other debris all seem to find their way to the bottom of the ice sink, leading to a clogged ice station over time.
Our licensed Commercial Plumbers in Hamilton have the right tools to get in there fast and fix your issue so you so can focus on more important things – like food prep, plating dishes, making drinks and serving your customers.
Water Filtration Services
If you are experiencing funky tasting water or have sediment, minerals or hard water, Wentworth Plumbing offers commercial-grade filtration systems. Commercial water filtration systems are a great way to ensure clean, fresh, better-tasting drinking and cooking water in restaurants in Hamilton.
Filtered water has dozens of benefits, such as cleaner tasting drinking water, along with better tasting ice, coffee, and soda pop systems. Filtered water also ensures better-looking glassware, cutlery and dishes as it's less prone to stain. Finally, a water filtration system will save you a significant amount of money on reducing your reliance on bottled water.
Call Wentworth Plumbing Today
For new restaurants in need of plumbing services or veterans in the restaurant industry who have been around for years, call Wentworth Plumbing for fast restaurant plumbing services. Located in Hamilton, we serve the surrounding area, including Burlington, Ancaster, Brantford and Oakville.
Our licensed plumbers always arrive in a fully stocked truck and are always fully prepared to repair any plumbing issue you may have.